After a wonderful 3 weeks in Berlin Iam ready to get back in the groove.  I had an amazing time in Berlin. Reconnecting with all my amazing friends as well as meeting new ones. Stopped in at my favorite pubs and saw some great live musik. Berlin is a really special place.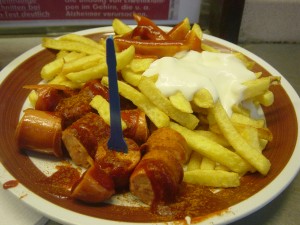 Had to have a Currywurst!!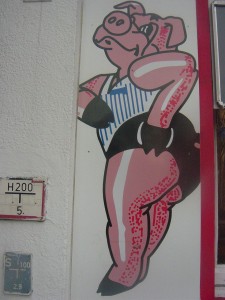 Great mascot for the butchershop in the Moabit neighborhood of Berlin. One sexy pig.
Really had a great time at all the turkish markets as well. So much amazing food.
So looking to October and beyond. There is alot in the works. Hopefully I will have a whole new series of classes coming up. We are also planning another event at LaTrappe for November of December. I also want to thank everyone that came to the goat event last month. It was really great to see you all there.
So stay tuned.
Eat well, Dave.